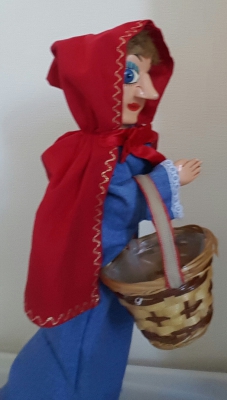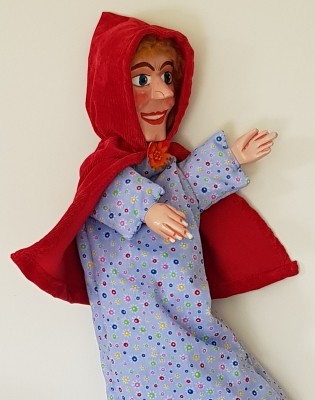 Little Red Riding Hood is a popular children's tale that is performed frequently by professional puppeteers throughout the UK today, including Miraiker.
Many puppeteers enjoy supplementing their Punch and Judy show with other stories, or prefer to just perform this show instead. As with Punch and Judy puppets, you can order the entire set and props together, or individual puppets separately.


The standard puppets in a performance of Little Red Riding Hood include:
The Narrator  (optional)
Mickey the Monkey (optional)

Props usually found in a performance of Little Red Riding Hood include:
Little Red Riding Hood's Basket
With all orders of Little Red Riding Hood sets you will receive a link to a video of Miraiker's show in action, to give you an idea of how the show can be performed.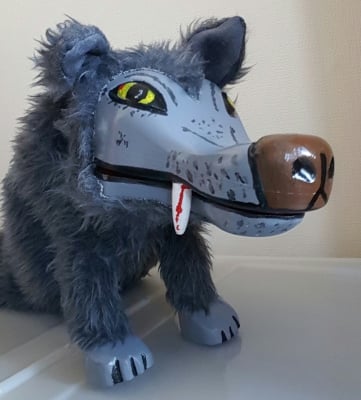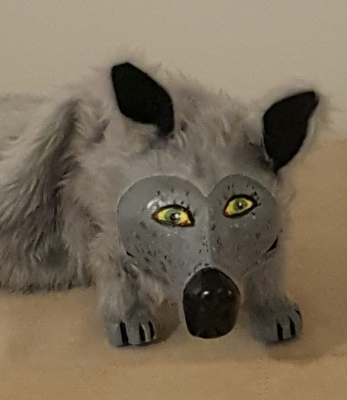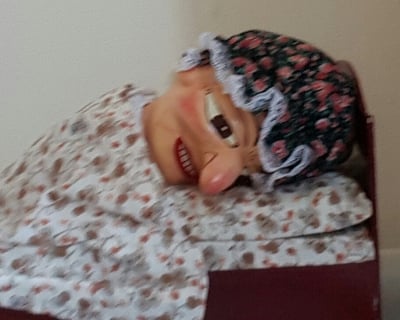 All props come fully painted and all puppets fully dressed and painted as standard, with a ring on the bottom of all puppets so they can be hung from a peg to make putting them on your hand easier.

If you have your own ideas or preferences for styles of puppets, or want to add your own characters to the show, Miraiker is happy to incorporate any and all suggestions you may have. The pictures on this page are examples of previous Little Red Riding Hood puppets and props Miraiker has made, but are by no means reflective of all she can offer. 
​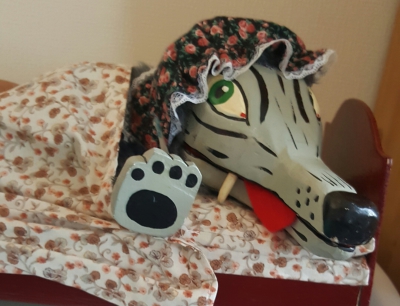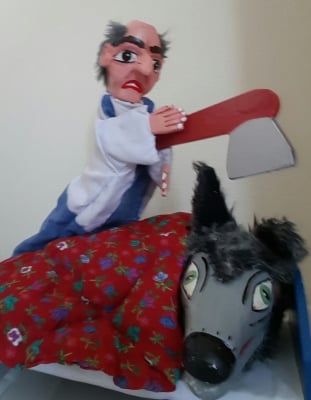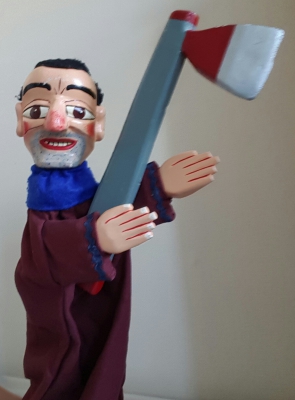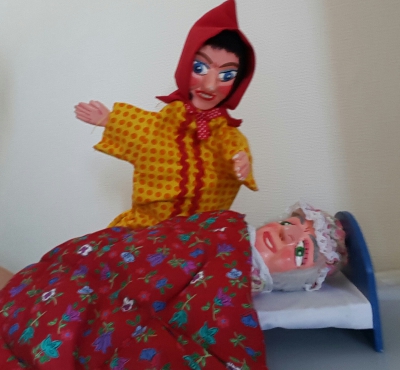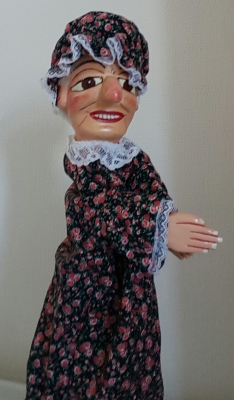 Puppets cost £105 each. Set of props including Grandma's bed, axe, basket and spare grandma hat for the wolf costs £60
Complete set costs £525 and includes:
Five puppets: Little Red Riding Hood, Mother, Grandma, Wolf and Woodcutter

Props: Grandma's bed, basket, axe and spare grandma hat